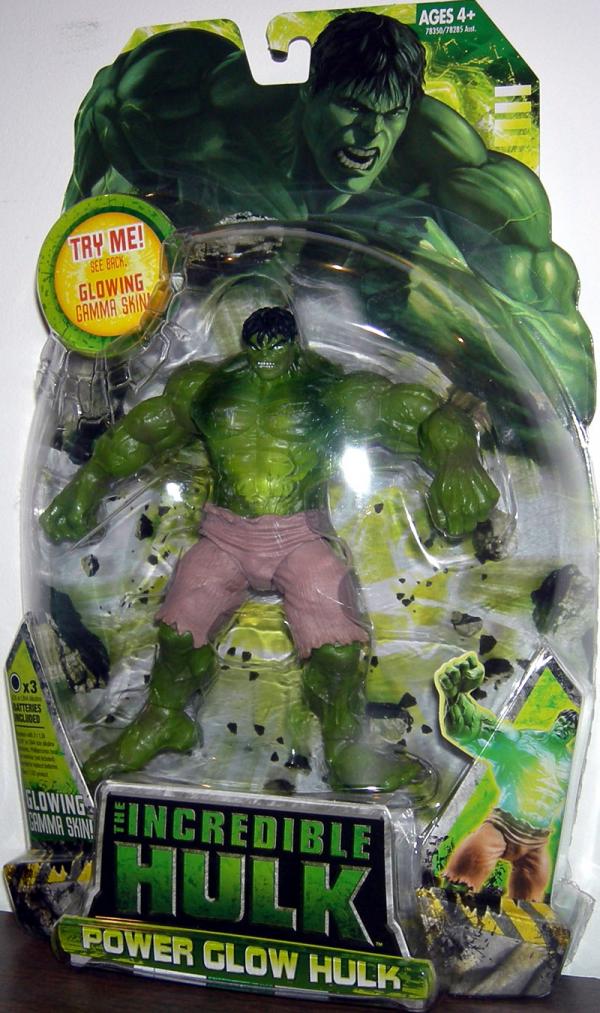 Power Glow Hulk (movie)

The gamma radiation running in the Hulk's blood surges, giving him incredible strength! His very skin glows green from the incredible energy within, and nothing can stand up to the Hulk's gamma charged power!
Press the Hulk figure's power glow button and watch his "skin" glow green with anger! The strong-but-silent-type superhero shows off his incredible muscles with detailed "veins" coursing through his glowing green exterior. Fists clenched with rage, this gritted-toothed hero means business - and he's heading for your neighborhood!
3 Button Cell Batteries (Included). 6" scale.
653569308386