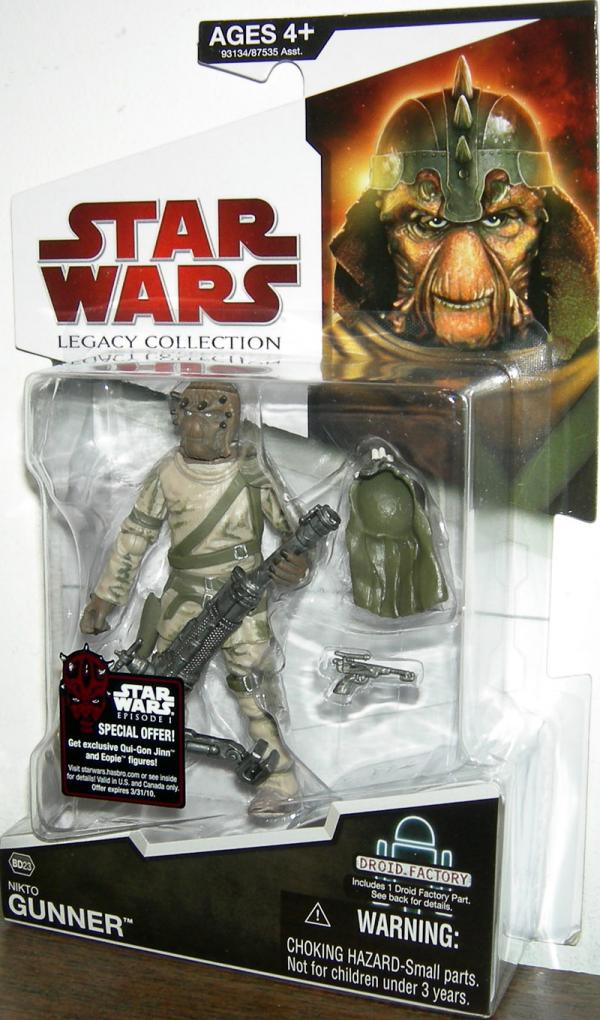 Nikto Gunner (BD23)

Jabba the Hutt employs Nikto to serve as guards in his palace and on his sail barge and skiffs. The Nikto are a warrior species that area used to hot desert climates, making them suitable for Jabba's purposes – until that fateful day at the Pit of Carkoon.
Jump into combat with this fearless guard and his weapon accessories! Reenact your favorite scenes from the movie saga or create your own bedroom adventures. This detailed action figure is great for display or play!
Includes one Droid Factory part to build the R5-C7 droid figure. Collect all the parts to build your own custom droid creation! 3.75" scale.
653569430032