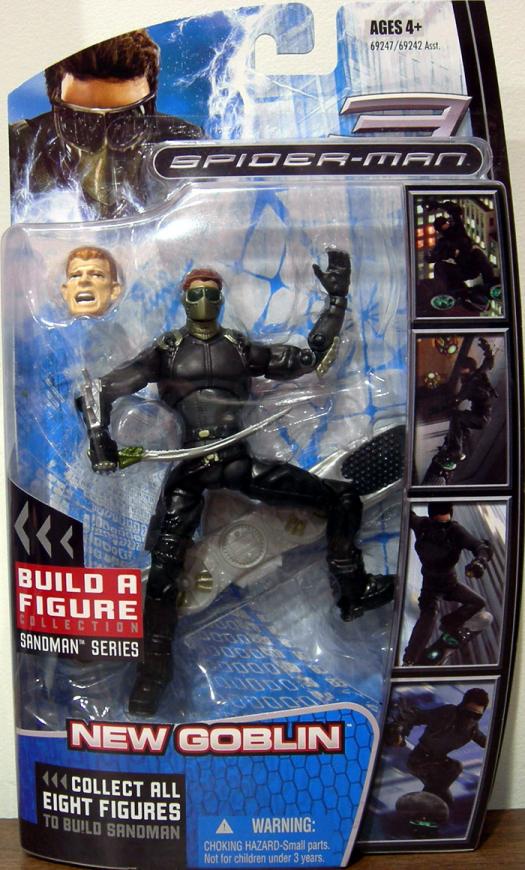 New Goblin (Sandman Series)

It's more than the green gas that gives Harry Osborn his strength. He is driven by a rage beyond anything that ever infested his father, and focused in a way the Green Goblin - in his madness - never was. He has one goal and one wish - the death of Spider-Man and the destruction of all he loves. Screaming through the sky on a highly advanced sky-stick, his strength and speed are enhanced by enough weapons to equip a small army. Against an enemy this vicious who has such intimate knowledge of his secret identity and habits, Spider-Man has no hope of a quick victory, and only the faintest chance of survival.
6" scale. Includes the head of Sandman.
$

164.99
$249.99
You Save $85.00
in stock
653569258261