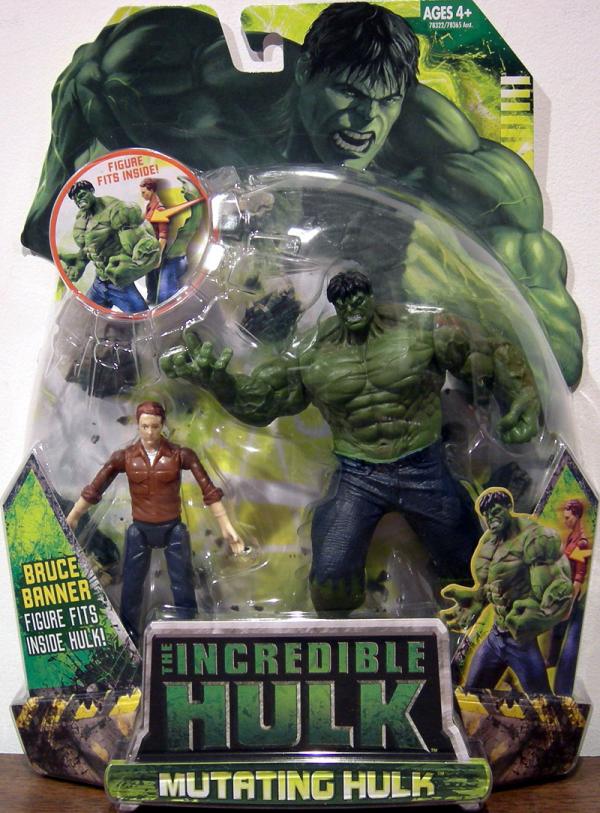 Mutating Hulk (movie)

For years, Bruce Banner has struggled to keep the Hulk locked away inside him. He has searched for a cure for ages, hoping to someday return to a normal life. Still, no matter what he does, eventually things get out of control, and Banner finds himself in a position when the power of the Hulk is needed. When that happens, nothing can stop The Incredible Hulk!
Bruce Banner figure fits inside 6" scale Hulk!
653569313755