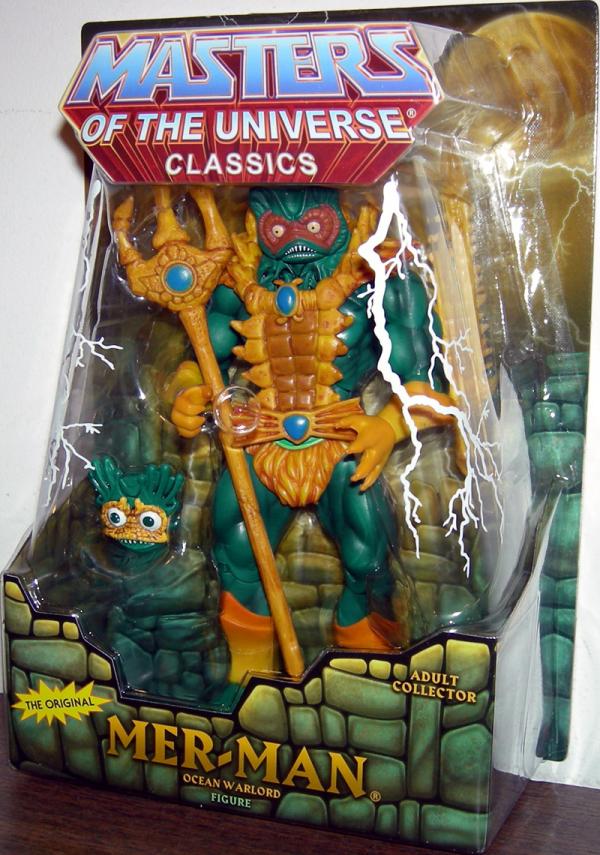 Mer-Man (Classics, re-release)

Eternia's Ocean Warlord is back as a highly detailed, fully articulated action figure in the new Masters of the Universe Classics series. Mer-Man comes complete with removable armor, Sword of Rakash, Trident and two interchangeable heads to create both his original toy and package art look! A must have for any MOTU fan!
Real Name: Squdish Rex
Ruler of the undersea realms of Eternia, Mer-Man was forced to serve in the armies of Skeletor after his kingdom was destroyed in a battle with rival ocean clans. His allegiance with Skeletor brings him to the surface world more often then he would like. Lurking deep beneath the Sea of Rakash, Mer-Man awaits the evil call to arms of Skeletor! 6" scale.
027084738025