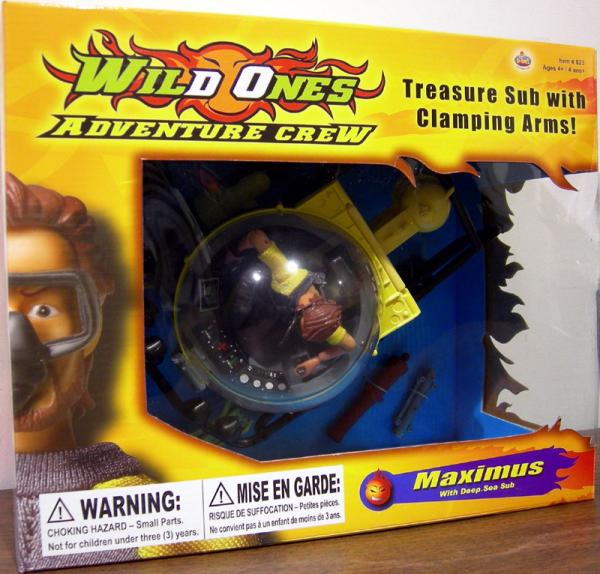 B-Bel Wild Ones Adventure Crew Deep Sea Diver and Sub

The guys from the crew know they can depend on me when they're in a bind. I am cool, don't say much, buy my energy and personality change with the excitement. I love exploring the unknown depths of the deep blue sea and finding lost sunken treasure.
Includes sub, cannon, dive mask, spear and flippers.
Sub closes airtight.
Articulated arms to recover objects from water.
6.5" Tall Maximus features 18 points of articulation.
For ages 4 yrs. and up.
$

24.99
$99.99
You Save $75.00
in stock
079918008231