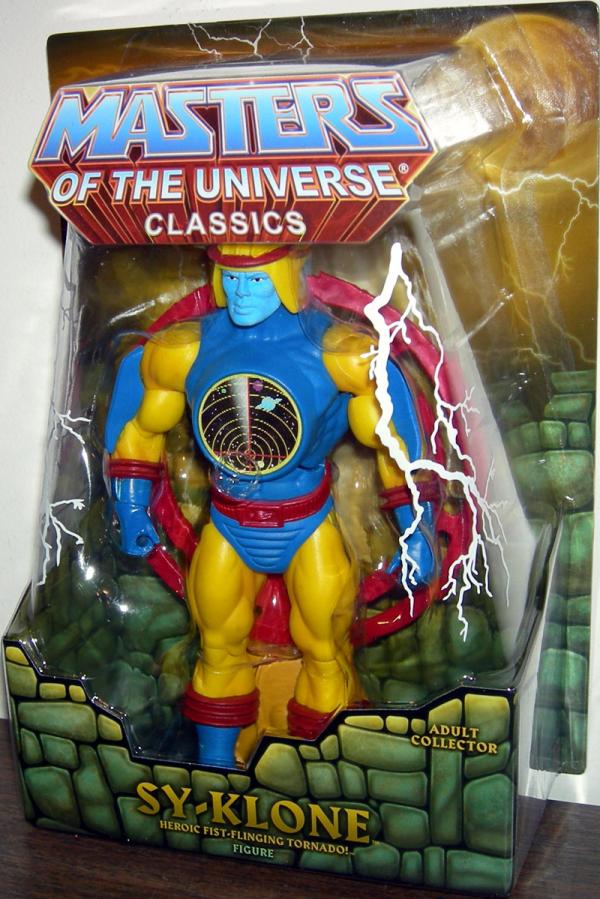 Sy-Klone (Classics)

The last defender of Anwat Gar, Sy-Klone stands ready to protect your collection from evil! Taking ordinary armor to a whole new level, Sy-Klone's TECH vest makes it easy for him to blast wicked warriors back to the darkness they came from. Along with a sonar radar chest plate, this fully articulated figure comes with a cosmic shield and battle ring that can be attached to his backpack.
Sy-Klone Bio
Real Name: Sy-Klone Son of Dy-Lex
Protector of the Legacy Stones and the Last Defender of Anwat Gar, Sy-Klone joined the Masters of the Universe after the stones were destroyed and his mission completed. He wears the last remaining TECH vest armor created by his Gar ancestors to terrorize Eternia after the Great Wars. Its built-in wind rockets allow the user to create powerful vortexes of spinning energy as a defensive weapon or to fly through the air. Sy-Klone has upgraded his armor to also include a cosmic radar which lets him sense the physical presence of evil long before others. Sy-Klone's wind powers and radar chest make him combat ready! 6" tall.
027084918304