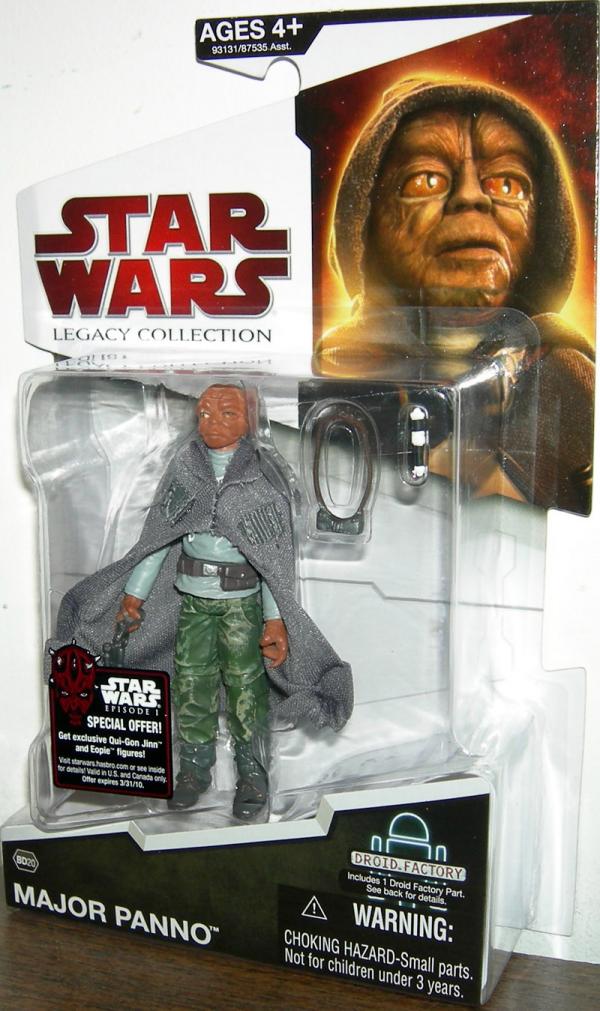 Major Panno (BD20)

Major Panno is a Dressellian tactician who works with General Crix Madine to plan commando strikes for the Rebel Alliance. He assists Madine in planning the shield generator strike on Endor that helps destroy the second Death Star.
Jump into combat with this fearless weapon and his battle gear accessories! Reenact your favorite scenes from the movie saga or create your own bedroom adventures. This detailed action figure is great for display or play!
Includes one Droid Factory part to build the R5-C7 droid figure. Collect all the parts to build your own custom droid creation! 3.75" scale.
653569429951