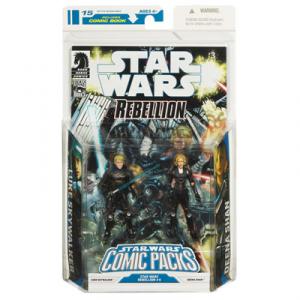 Luke Skywalker & Deena Shan

Luke receives a message from his old friend Janek Sunber, a lieutenant in the Imperial Army, saying he wants to join the Rebellion. Everyone thinks itís a trap except Luke. The Jedi goes on an unauthorized mission to find Sunber and is joined by Deena Shan, who is looking for adventure, and a chance to prove her worth.
Add these two awesome 3.75" scale figures to your collection! Figures are posable and come with a Star Wars Rebellion #3 comic book!
653569429128