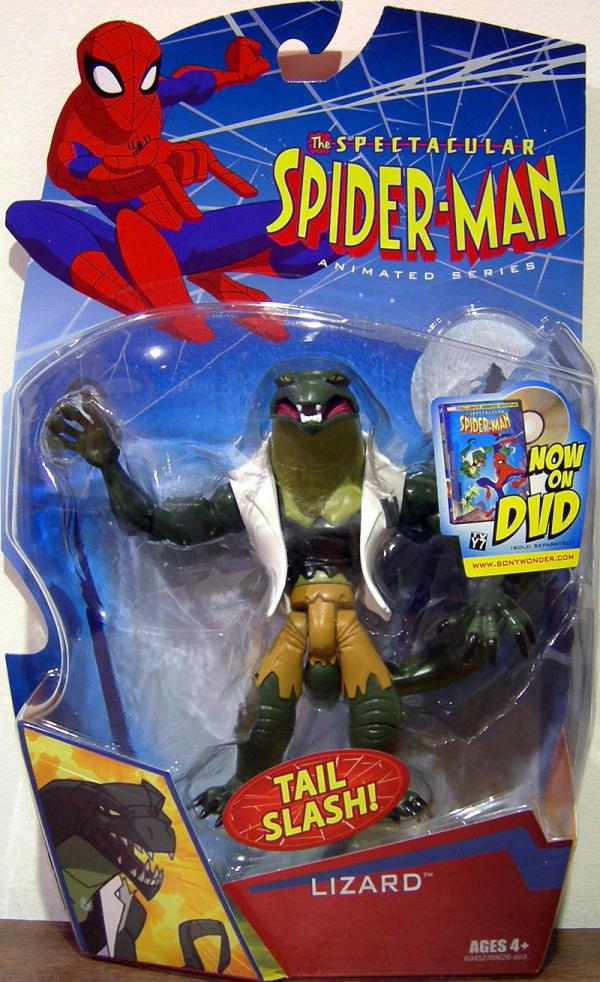 Lizard (The Spectacular Spider-Man Animated Series)

The top genetics expert at Empire State University, Dr. Curt Connors thought he had the means and scientific know-how to regrow his missing arm. Connors combined his own DNA with a self-created reptilian formula and inadvertently transformed himself into a vicious monster! With his brilliant intellect clouded by primal instincts, Curt Connors has become The Lizard - a cold-blooded foe for his former student, The Spectacular Spider-Man!
5.5" tall figure features tail slash attack.
653569340287