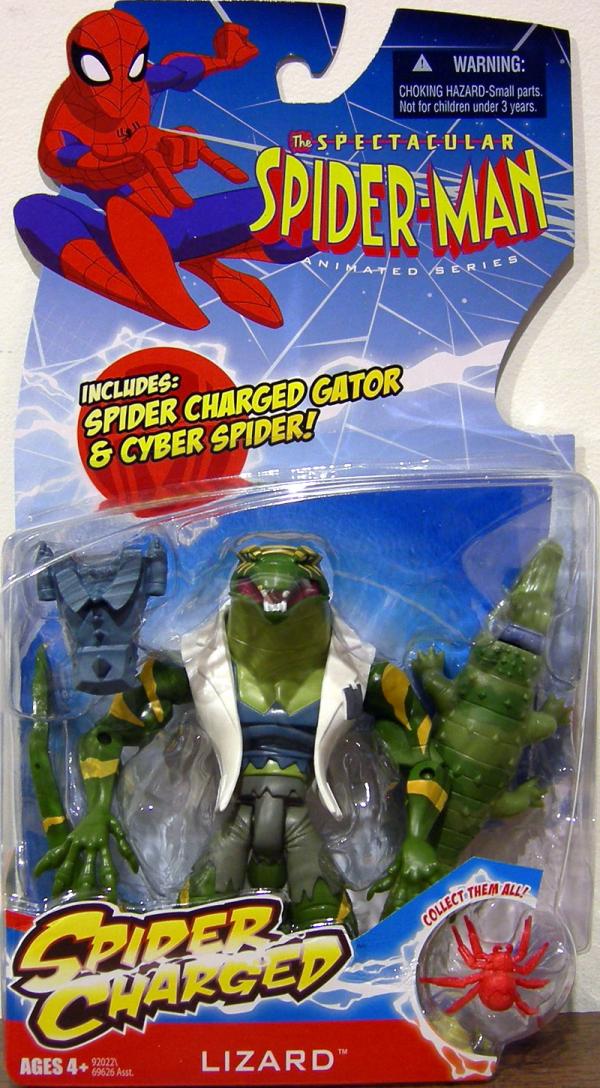 Lizard (The Spectacular Spider-Man Animated Series, Spider Charged)

His brainpower enhanced by a Cyber Spider, Lizard gains the ability to control nearby reptiles. Using a cybernetic helmet to focus his new power, he summons a full-grown gator from the city sewers, and sends it on the hunt for Spider-Man. Spidey has defeated Lizard before, but with the city's reptiles under his mind control, the slimy Super Villain will be harder than ever to defeat!
Includes snapping gator, snap-on "mind control" helmet and collectible cyber spider. 5" scale.
653569393139