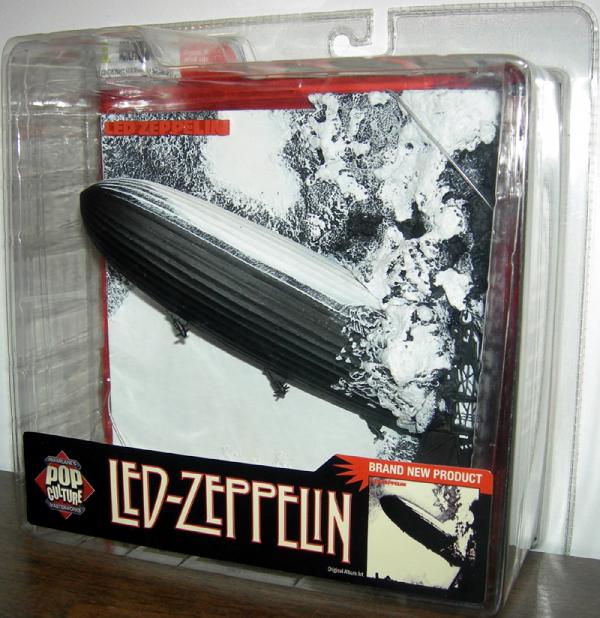 Led Zeppelin 3D Album Cover

McFarlane toys raises illustration to new dimensions of sculpted realism as McFarlane's Pop Culture Masterworks take classic two-dimensional images and transforms them into modern three-dimensional sculptures.
First in the series is the cover of Led Zeppelin 1. All of the eye-popping details of the original artwork are captured in this re-creation of Led Zeppelin's incendiary first album cover.
McFarlane Toys' artists crafted this exquisitely detailed re-creation using both modern sculpting methods and the ancient techniques of forced perspective. Led Zeppelin 1 comes to life in a 7" by 7" by 2 3/4" format that can be hung on your wall or placed on your desk as a tribute to one of the world's greatest rock and roll bands.