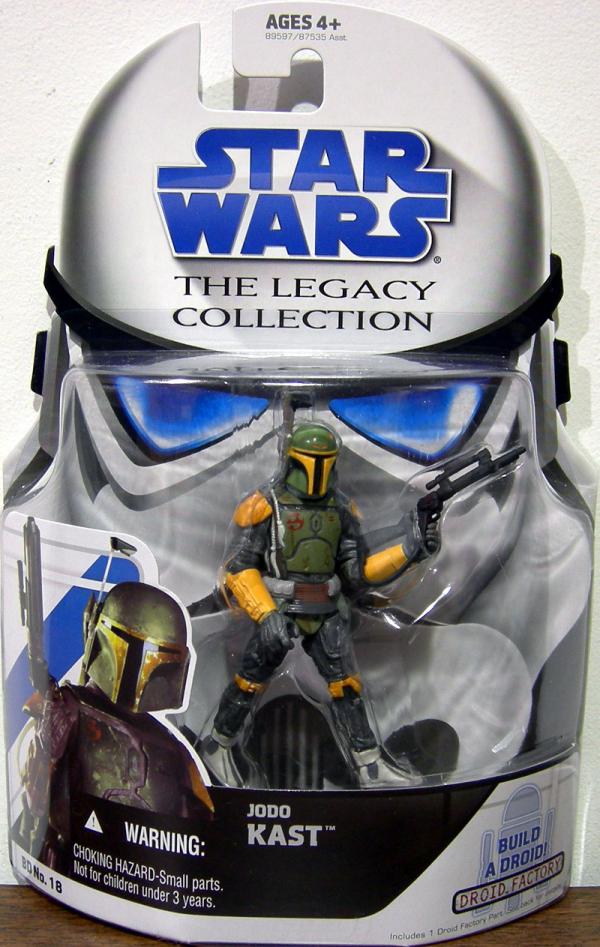 Jodo Kast (The Legacy Collection)

Wearing Mandalorian armor, this cunning and ruthless bounty hunter lets everyone assume he is Boba Fett to take advantage of Fett's notorious reputation. Unfortunately, the real Boba Fett is not flattered by Kast's impersonation and intends to stop him.
Team up with this bounty hunter to create your own adventures – right from the comfort of your living room! Action figure, based on the memorable Star Wars character, comes with one Droid Factory part! Collect other specially marked Legacy Collection figures (sold separately) for more Droid Factory parts! Then build your very own custom droid figure!
3.75" scale figure comes with a weapon accessory and 1 Droid Factory part.
653569503743