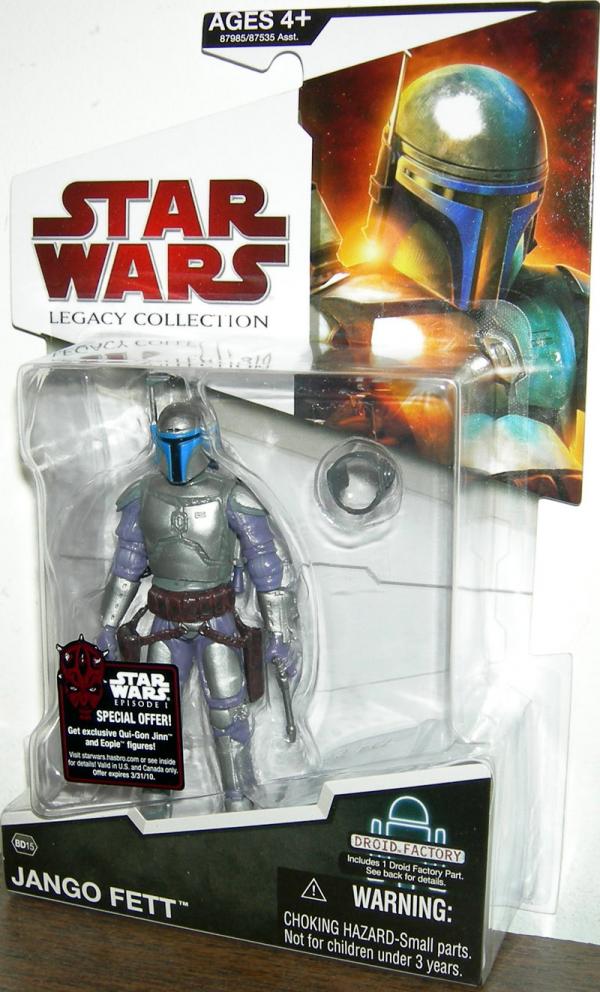 Jango Fett (BD15)

The Mandalorian warrior conceals his part in the creation of a clone army until the arrival of Obi-Wan Kenobi on Kamino. Fett reveals nothing to the Jedi then finds the first opportunity to flee the planet before the truth is discovered.
Team up with the universal warrior and head into a galactic battle – right from the comfort of your living room! Use this detailed Jango Fett figure to recreate some of your favorite Star Wars scenes. Collect other specially marked Legacy Collection figures (sold separately) for more Droid Factory parts! Then build your very own custom droid figure!
3.75" scale figure comes with accessories and the torso of R3-M3 Droid.
$

99.99
$194.99
You Save $95.00
in stock
653569414483