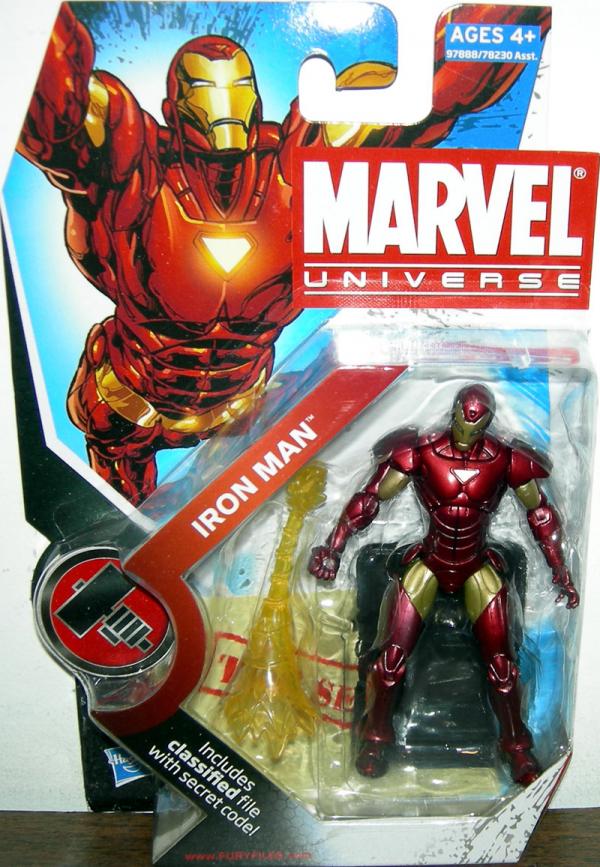 Iron Man (Marvel Universe, series 2, 007)

When Tony Stark was injected with Extremis, it was an act of desperation done to save his life. It was unknown what that untested nanotech virus would do to him. In the end, however, it expanded his mind, enhanced his abilities, and rebuilt his body into a living weapon. Granted full cybernetic interface with his armor and any nearby technology, he became truly invincible, and nearly unstoppable.
Intricately detailed down to the last "armor-clad" muscle, this articulated Iron Man action figure is ready to fight! Send him into combat with his accessory to battle it out for the fate of the world or leave him posed for action on his stand as a warning against evil-doers everywhere!
4" scale figure comes with stand, accessory and classified file with secret code.
$

9.99
$24.99
You Save $15.00
in stock
653569478140