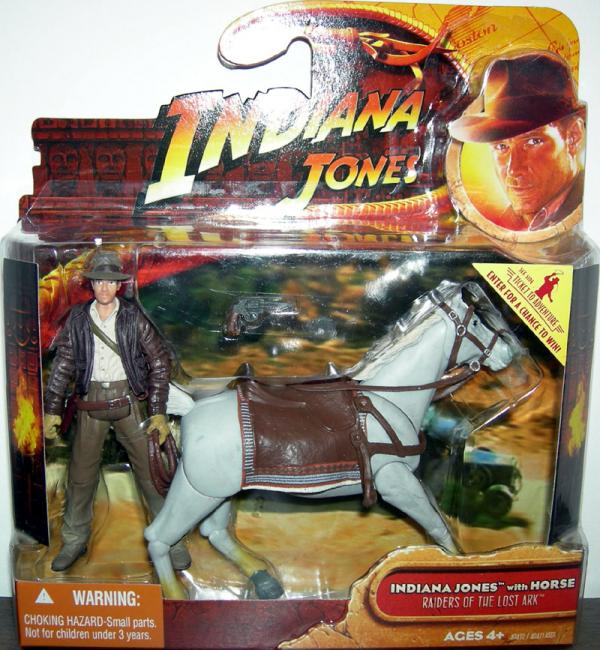 Indiana Jones with horse

Desperate to catch up with a German convoy smuggling the ark out of Egypt, Indiana Jones steals this horse from the Tanis excavation site. Taking a shortcut through the desert sand dunes, he spurs the horse into a fast gallop. He gains on the convoy until he is so close, he is able to leap from his saddle onto a cargo truck, taking the German soldiers by surprise.
Team up with this hapless hero on an adventure-filled quest that you create! This detailed Indiana Jones figure is based on the memorable character from the original Indiana Jones film, Raiders of the Lost Ark, and comes with a pistol and his signature whip that you can use to stage your own Indy adventures! Pose the adventurer on his horse and saddle up your imagination to outrun Indy adversaries. Complete with his signature details, like a satchel, holster and of course, the recognizable fedora hat, this fun figure is ready to take its rightful place in your collection.
3.75" scale figure comes with fedora hat, whip, pistol, Crystal Skull, interchangeable hand and hidden relic accessories.
653569323655