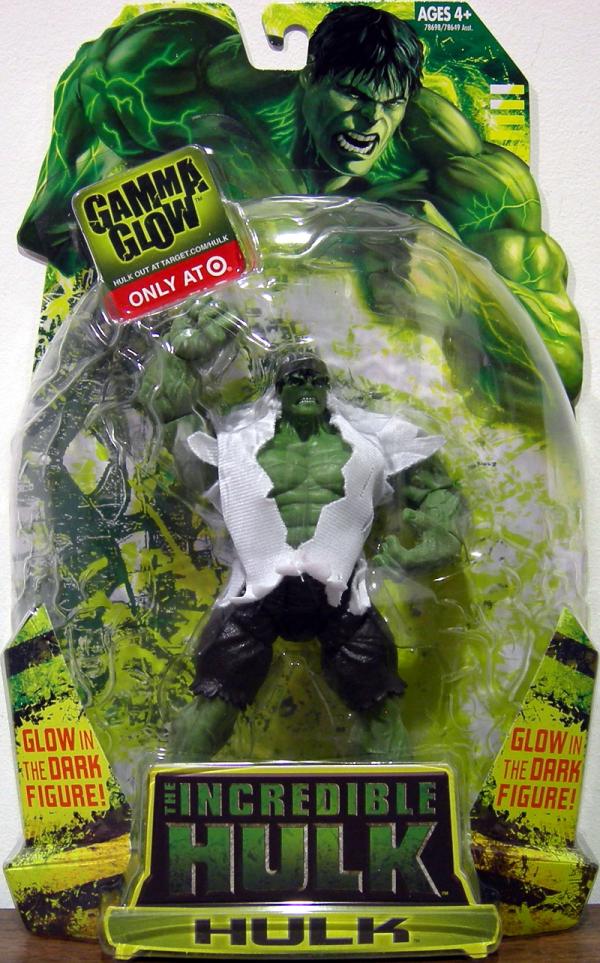 Gamma Glow Hulk (with tear away shirt)

As Hulk's fury grows, the gamma power coursing through his veins surges. Its energy radiates out through his skin, bathing everything nearby in a strange, green light. This luminescent living force of destruction is the Hulk at his mightiest!
Glows in the dark! 6" scale.
653569350262