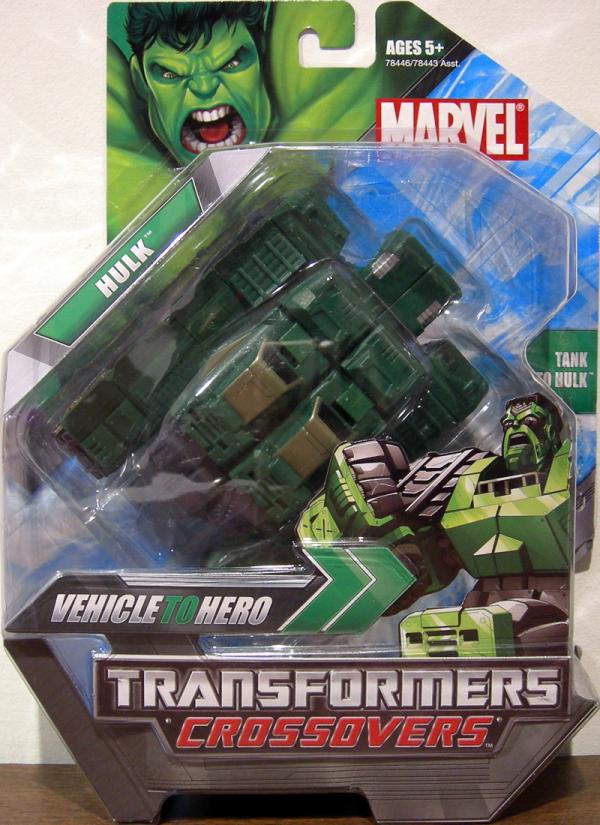 Hulk (Transformers Crossovers)
(1)
This mech suit was built specifically to match the power and rage of the Hulk. Its armor is indestructible, like the shield of Captain America™. Its hydraulic joint flexors absorb the Hulk's energy, so that the battle suit becomes stronger as the Hulk gets angrier. In vehicle mode, a powerful sonic cannon knocks other mechs to the ground, and scrambles their audio sensors.
Whether in hero or vehicle mode, this fierce-looking figure is all about going green! From tough tank mode, convert the cool vehicle with a twist here and a turn there to unleash the mighty Hulk figure in hero mode! Packing a spring-loaded punch and gritted-tooth grin, this super sidekick is ready to team up with you and take on whatever adventures your imagination can dream up! 6" scale.
653569324010
Featured positive reviews:
Hulk-Tank
01/04/2013
Excellent service. And GoFigure answered all my email question promptly. Their product was the cheapest price I found in hours of Internet searching..... But $60 for a Hulk-tank figure 5 inches long and 4 inches wide seems like it should sit on a shelf instead if played with by a rough and tumble 5 year old grandson. On Amazon the same toy was selling for $124. I was expecting something the size of a shoebox for that price. I must admit the engineering on this toy is amazing. Lets hope it lasts long enough to become an heirloom toy.