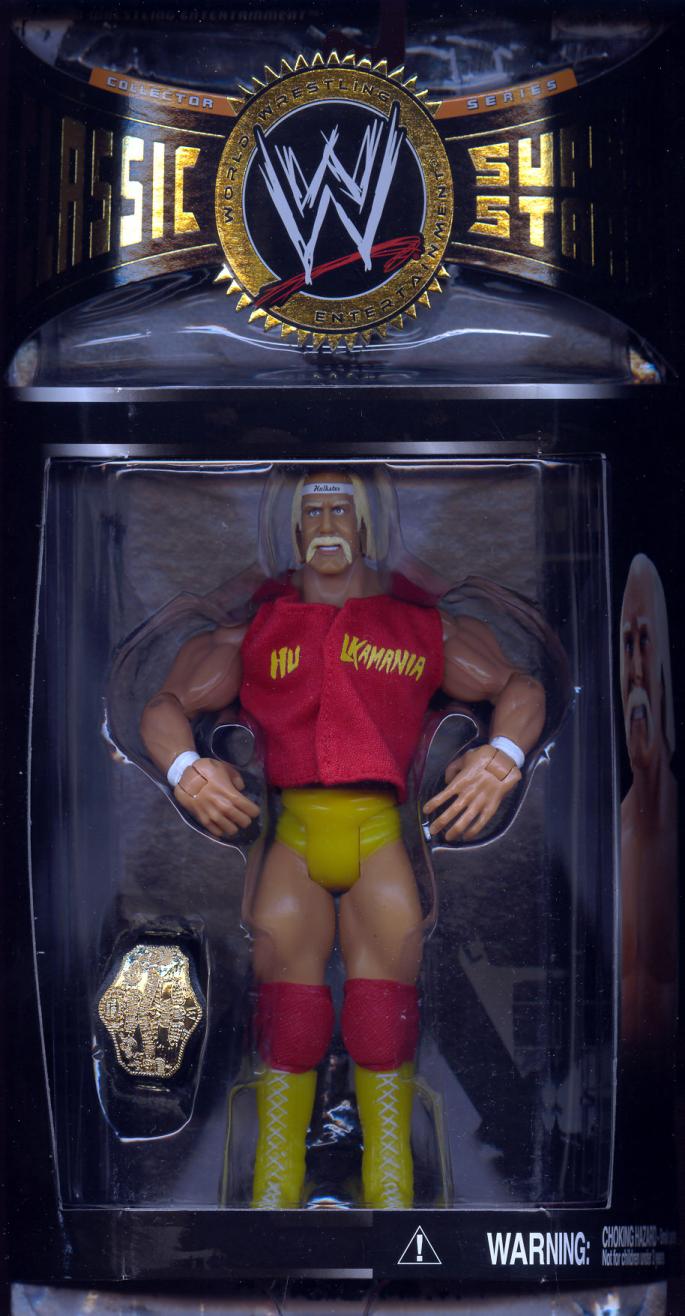 Hulk Hogan (series 8 with 1985 WWF Championship Belt)

Debut: 1978
Weight: 275 lbs
Height: 6'7"
Titles: WWE Undisputed Champion, WWE World Heavyweight Champion, WWE Tag Team Champion, WWE Royal Rumble Winner(2), WWE Hall of Fame Inductee
Favorite Quote: "When you're in the NWO, you're in it for life!" "What'cha gonna do brother, when "Hulkamania" runs wild on you?"
Includes a replica of the 1985 WWF Heavyweight Championship Belt.
039897929620