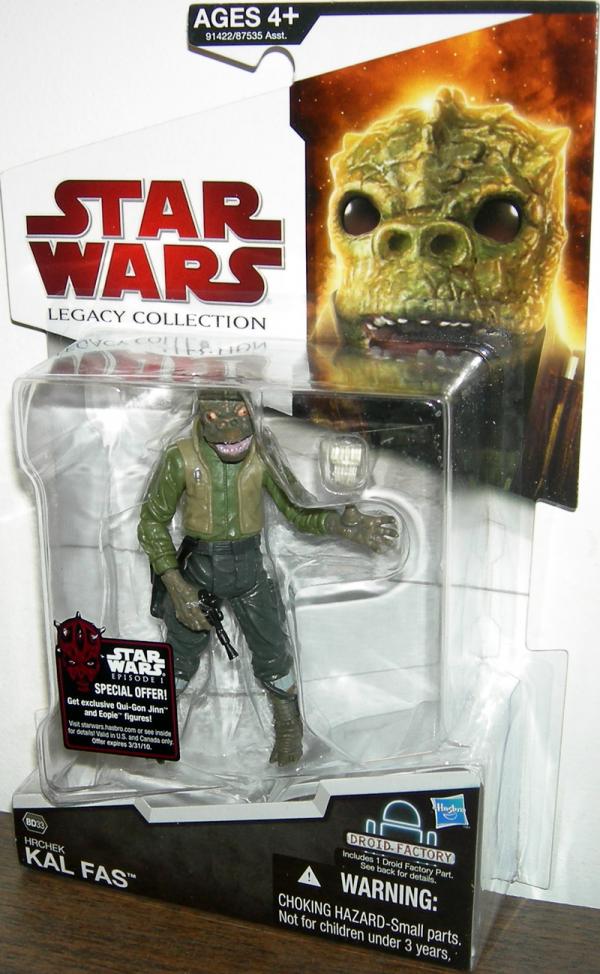 Hrchek Kal Fas (BD33)

Hrchek Kal Fas is a Saurin droid trader who frequents Chalmun's cantina when he's on Tatooine. He saw a report about two "lost" droids and tried to follow C-3PO when the protocol droid left the cantina, but lost him in the busy streets.
Prepare for out-of-this-world excitement with this detailed and articulated Hrchek Kal Fas figure. Armed with his blaster accessory, your determined warrior is ready to fight through even the toughest battles you set up for him! This awesome action figure even comes with one Droid Factory part. Collect all of the figures (each sold separately) and their included Droid Factory parts to build your very own R4-P44 figure!
3.75" scale figure comes with a blaster accessory and includes one Droid Factory part BD 33.
653569430278