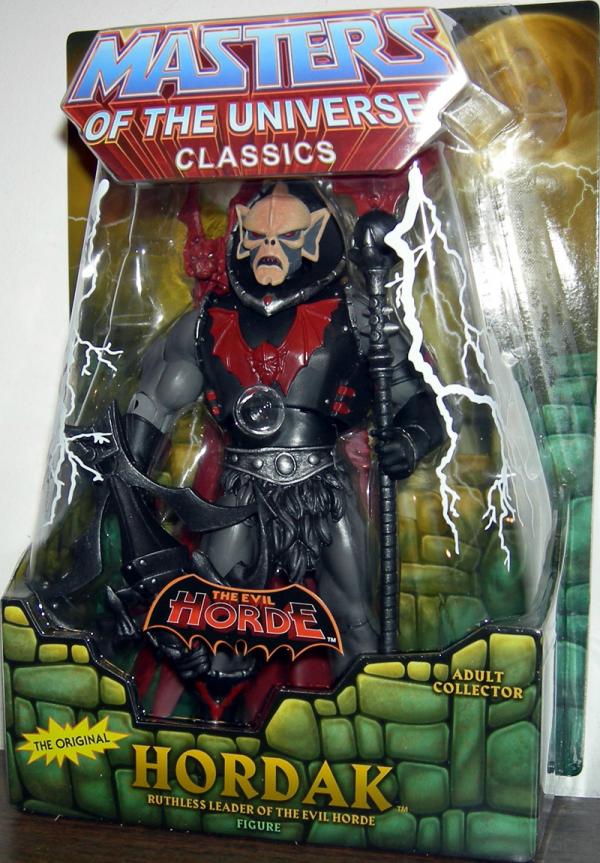 Hordak (Classics, re-release)

The Ruthless Leader of the Evil Horde invasion is back as a highly detailed, fully articulated action figure in the new Masters of the Universe Classics series. Hordak comes complete with magik staff, crossbow, and bat! A must have for any Masters of the Universe fan!
Hordak Bio
Real Name: Hec-Tor Kur Second born heir to the Horde Empire, Hec-Tor Kur arrived on the planet Eternia while battling the cosmic warrior He-Ro. Taking the name Hordak, he raised an army and challenged the Snake Men for rule over the planet. Although he defeated King Hssss, Grayskull, leader of the free people of Eternia succeeded in banishing him to the dimension of Despondos. It was here that centuries later Hordak contacted a young alchemist named Keldor and began teaching him the ways of the dark arts in exchange for freedom from his extra dimensional prison. 6" scale.
027084738056