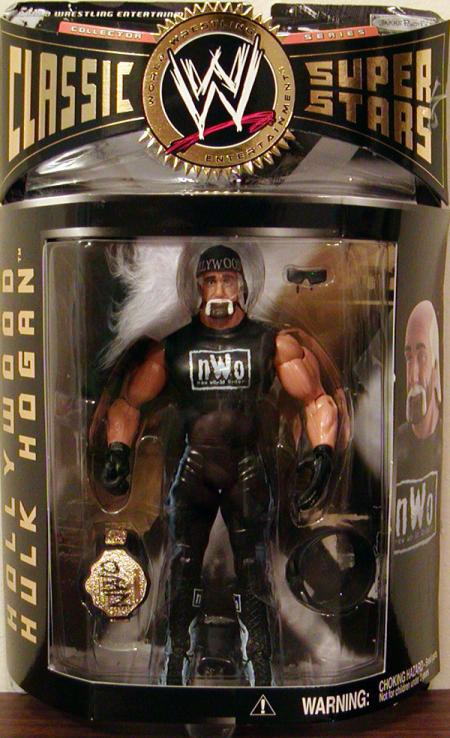 Hollywood Hulk Hogan (Series 8)

Debut: 1978
Weight: 275 lbs
Height: 6'7"
Finishing Moves: Big Boot to the face, Leg Drop
Titles: WWE Undisputed Champion, WWE World Heavyweight Champion, WWE Tag Team Champion, WWE Royal Rumble Winner(2), WWE Hall Of Fame Inductee
Favorite Quote: "When you're in the NWO, you're in it for life!" "What'cha gonna do brother, when "Hulkamania" runs wild on you?"
6" tall. Includes NWO Championship Belt, Weight Belt, Sunglasses, removable Do-Rag & Fluffy Ring Attire accessories.
039897929620