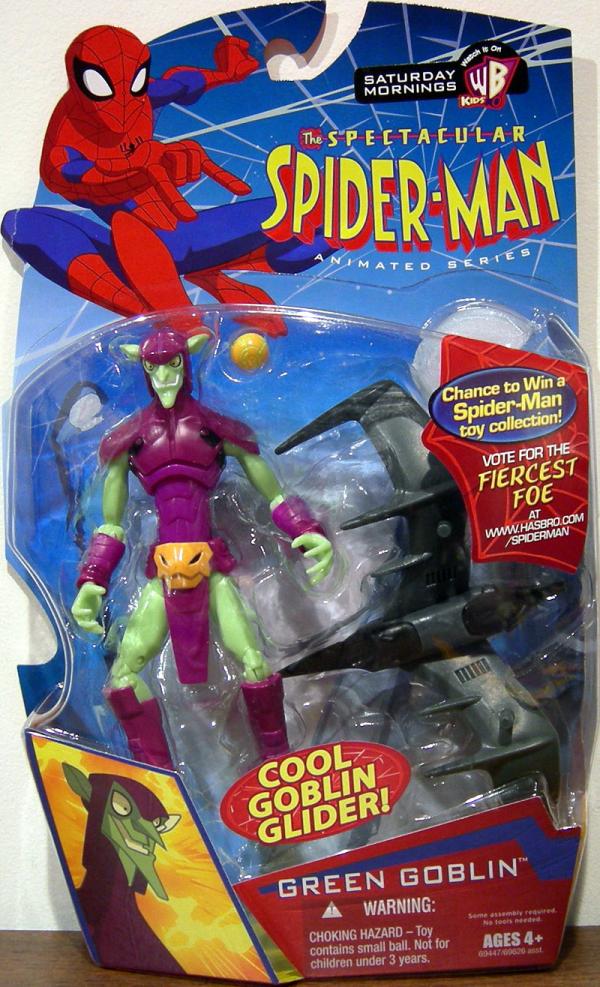 Green Goblin (The Spectacular Spider-Man Animated Series)

Enhanced in mind and body by the experimental ""Globulin Green"" formula, the maniacal Green Goblin now sows chaos above the streets of New York. He conceals his identity beneath a grinning mask, and his intentions beneath layers of deception, but one thing is all too clear: armed with his Goblin-Glider and a dangerous assortment of pumpkin bombs, the Goblin is the most formidable foe of the spectacular Spider-Man.
Swing into action with this villainous Green Goblin figure! Based on the animated character, take this outlaw on a thrilling ride in his glider and see if Spider-Man can stop his pumpkin bombs from causing mayhem! 6" tall.
$

59.99
$124.99
You Save $65.00
in stock
653569290834