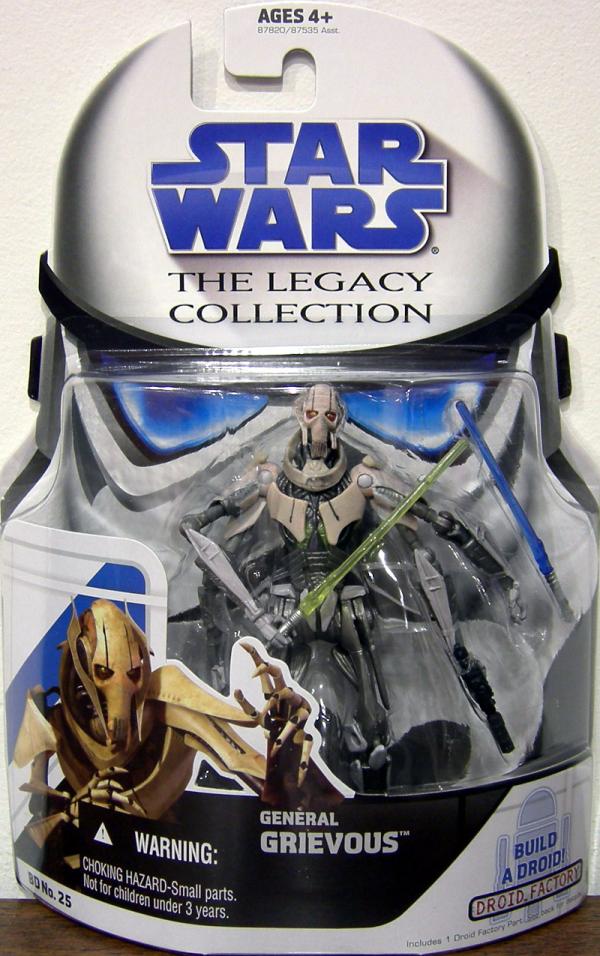 General Grievous (The Legacy Collection, BD No. 25)

A cyborg composed of melded metal and flesh, Grievous is one of the most chillingly effective military leaders in the Separatist's army. He is a powerful and frightening presence in battle, exhibiting strategic ingenuity and flawless cunning.
Team up with the universal warrior and head into a galactic battle, right from the comfort of your living room! Use this detailed General Grievous figure to recreate some of your favorite Star Wars scenes. Collect other specially marked Legacy Collection figures (sold separately) for more Droid Factory parts! Then build your very own custom R5-A2 droid figure!
3.75" scale figure comes with a weapon and 1 Droid Factory part.
653569342182