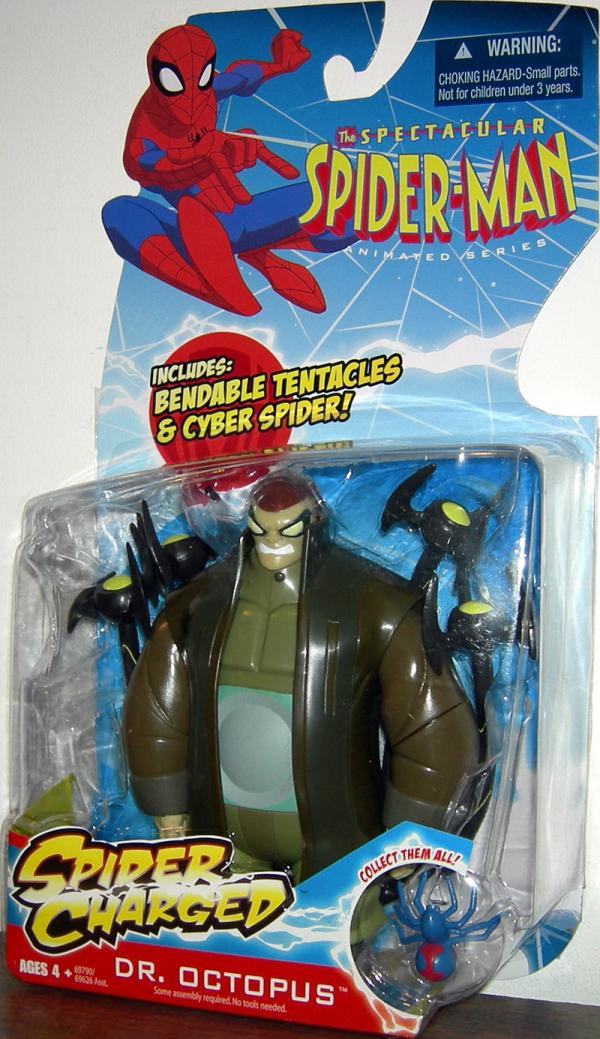 Dr. Octopus (The Spectacular Spider-Man Animated Series, Spider Charged)

Once again, Dr. Octopus has saved his most powerful Cyber Spider for himself. His tentacles are powered up to launch him high into the sky. At the top of his tentacle-powered jumps, he hopes to snatch The Spectacular Spider-Man right out of the air, and crush him in his powerful grip.
Features bendable tentacles and includes collectible cyber spider. 6" tall.
$

249.99
$299.99
You Save $50.00
in stock
653569426943