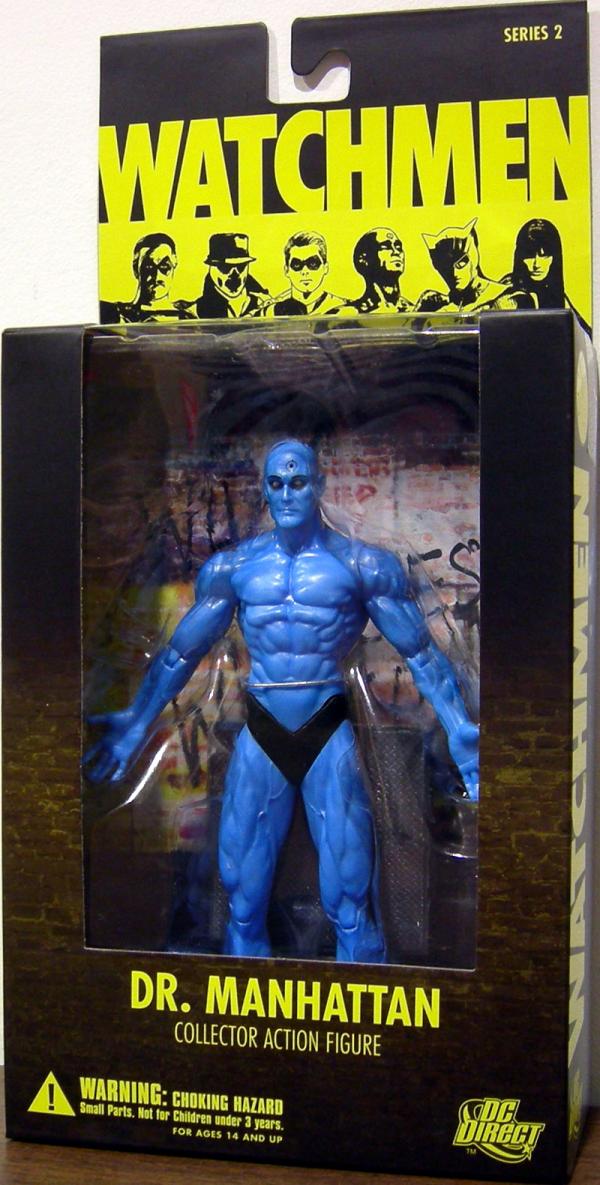 Dr. Manhattan

This second action figure assortment, straight from the movie, features exquisite sculpting and detailing.
These depictions of Nite Owl and Silk Spectre are from the first generation of heroes, the Minutemen, who established the heroic tradition that the rest of the WATCHMEN characters have followed!
DR. MANHATTAN figure stands at 7" inches high and features multiple points of articulation and a base.
761941277035