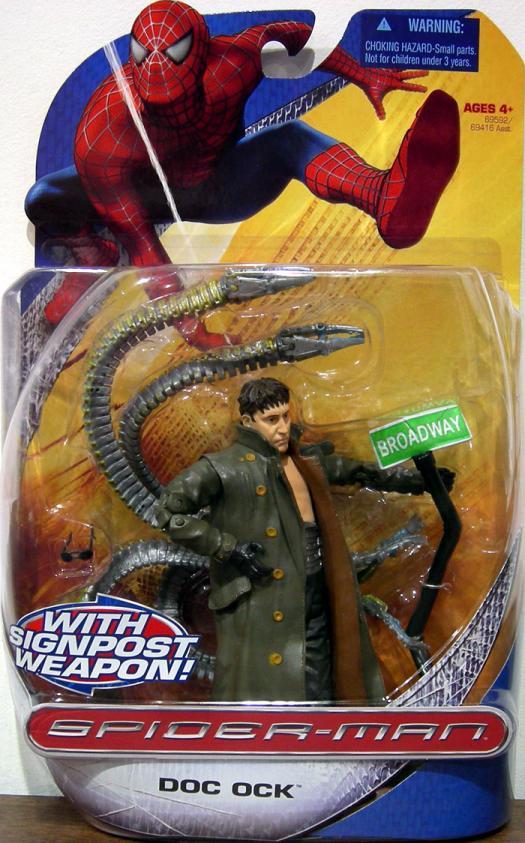 Doc Ock (With Signpost Weapon, Trilogy)

Driven mad by the failure of his fusion generator project, and the loss of all he loved, Doc Ock stalks the streets of New York. Determined to succeed at any cost in his quest to build a functioning fusion generator, he embarks on a crime spree unlike any the city has seen before. He means Spider-Man no harm, but if the web-slinger gets in his way there will be no mercy.
6" scale, features poseable tentacles.
653569307495