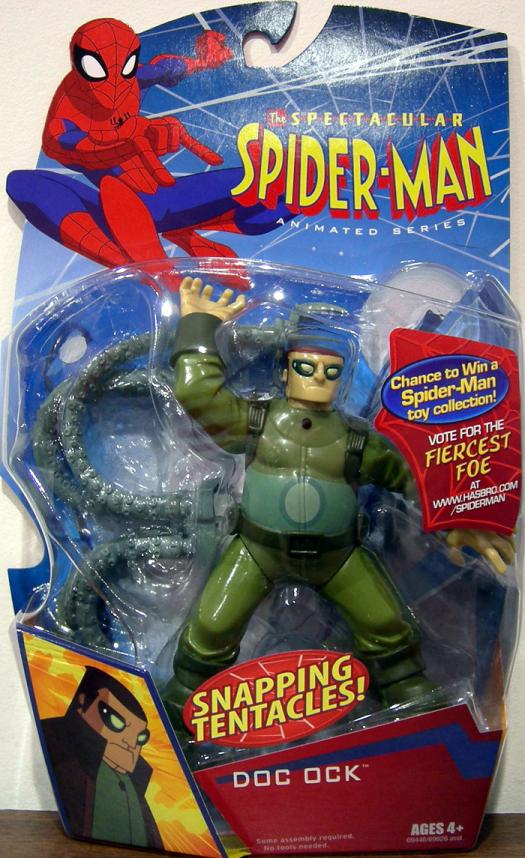 Doc Ock (The Spectacular Spider-Man Animated Series)

The once timid Dr. Otto Octavius survived a sabotaged experiment that fused four mechanical arms to his body. Now, as the egotistical Doctor Octopus, he is driven by his hatred for those who have tried to hurt him, and "Doc Ock" will attack anyone who stands in his way, even The Spectacular Spider-Man.
Features snap in backpack that activates battle features. 6" scale.
$

69.99
$94.99
You Save $25.00
in stock
653569290827