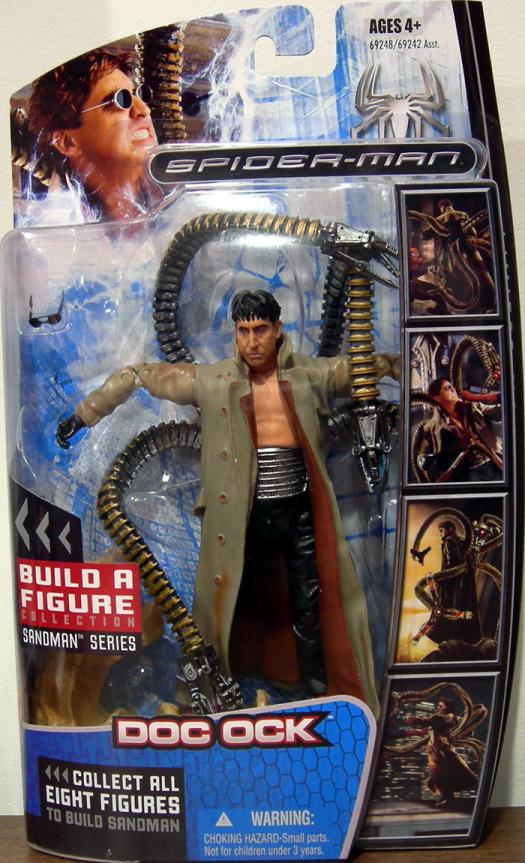 Doc Ock (Build A Figure Sandman Series)

From the first time he ever used his cybernetic manipulator arms, Dr. Otto Octavius knew the risks. Giving such an advanced and powerful artificial-intelligence direct access to his brain was an almost unjustifiable gamble. The combination of hardwired software limitations and his own force of will, however, was more than enough for him to maintain perfect control - until both were destroyed in an instant. His life shattered and his mind broken, he became the criminal known as Doc Ock. A deadly dangerous fusion of man and machine, he's the most formidable foe Spider-Man has ever faced, and his madness threatens the entire city.
6" tall figure includes the right arm and hand of Sandman.
653569258278