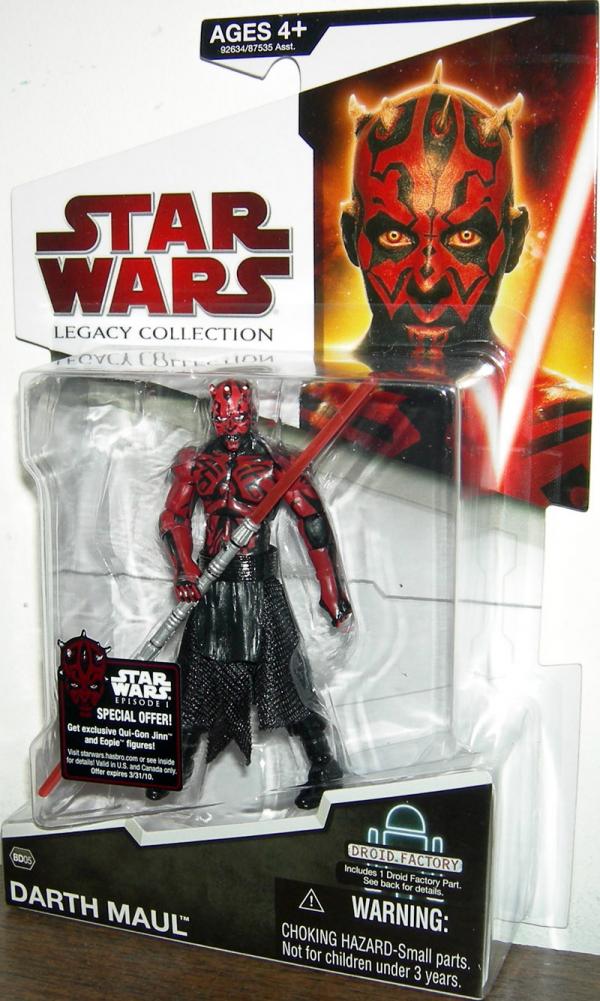 Darth Maul (BD05)

The Sith apprentice of Darth Sidious, Darth Maul's skill and ferocity are matched only by his fervent dedication to the way of the Sith. His entire body is covered with intricate Sith tattoos in order to demonstrate his devotion to the dark side, as well as to terrify his opponents.
With double edged lightsaber accessory in hand, this Darth Maul action figure is ready for battle. Recreate scenes from the popular movie trilogy or create your own. This Sith warrior makes a great addition to your collection, for play or display!
Includes weapon accessory and one part to build the L8-L9 droid figure. Collect all the parts to build your own custom droid creation! 3.75" scale.