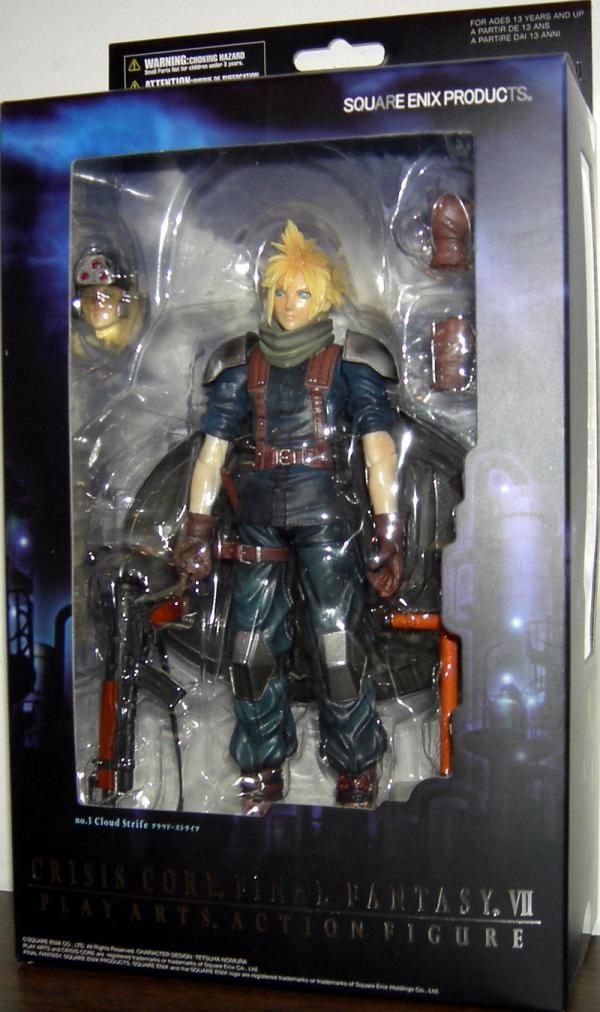 Cloud Strife (Crisis Core)

8.2" tall Cloud, a young member of Shinra, dreams of one day becoming a soldier but fears that this dream may never be realized. Zack, seeing something of himself in the young Cloud, takes him under his wing and becomes his mentor.
With 20 points of articulation, this figure is highly poseable. Cloud Strife comes equipped with his machine gun, baton, and separate hand attachments allowing multiple weapons poses. An additional helmet version head piece is also included.