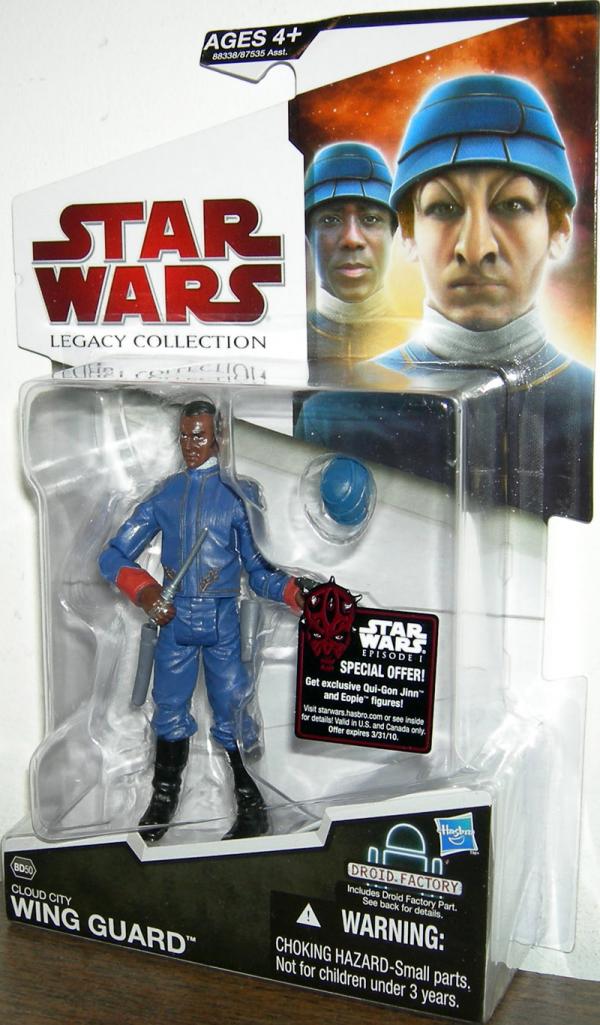 Cloud City Wing Guard (BD50)

The elite Wing Guard is in charge of security on Cloud City, working as police officers, customs officials and crisis controllers. Trooper such as Utris M'Toc and Sergeant Edian handle these crucial duties with honesty and efficiency.
Prepare for out-of-this-world excitement with this detailed and articulated Cloud City Wing Guard figure. Armed with his blaster accessory, your determined warrior is ready to fight through even the toughest battles you set up for him! This awesome action figure even comes with one Droid Factory part. Collect all of the figures (each sold separately) and their included Droid Factory parts to build your very own BG-J38 figure!
3.75" scale figure comes with blaster and helmet accessories and includes one Droid Factory part BD 50.
653569464914