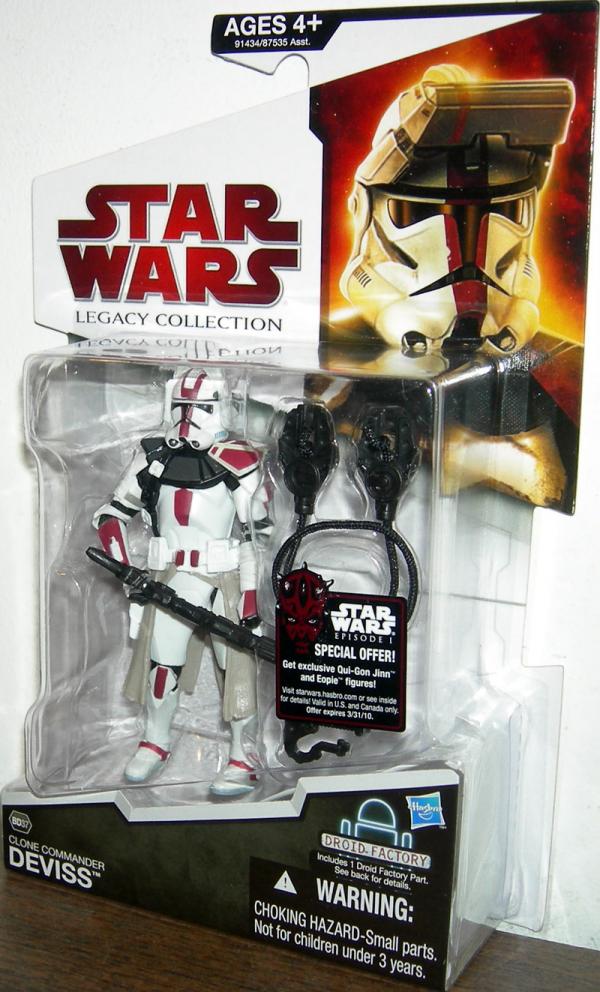 Clone Commander Deviss (BD37)

Clone Commander Deviss first sees action on Geonosis as part of the Hawkbat Battalion. He is one of the few in his battalion to survive the brutal fighting. His heroic actions earn him a medal, a new command, and the right to wear the elite ARC trooper armor.
Prepare for out-of-this-world excitement with this detailed and articulated Clone Commander Deviss figure. Armed with his blaster accessory, your determined warrior is ready to fight through even the toughest battles you set up for him! This awesome action figure even comes with one Droid Factory part. Collect all of the figures (each sold separately) and their included Droid Factory parts to build your very own R3-A2 figure!
Figure comes with a blaster and other accessories and includes one Droid Factory part. 3.75" scale.
653569430162