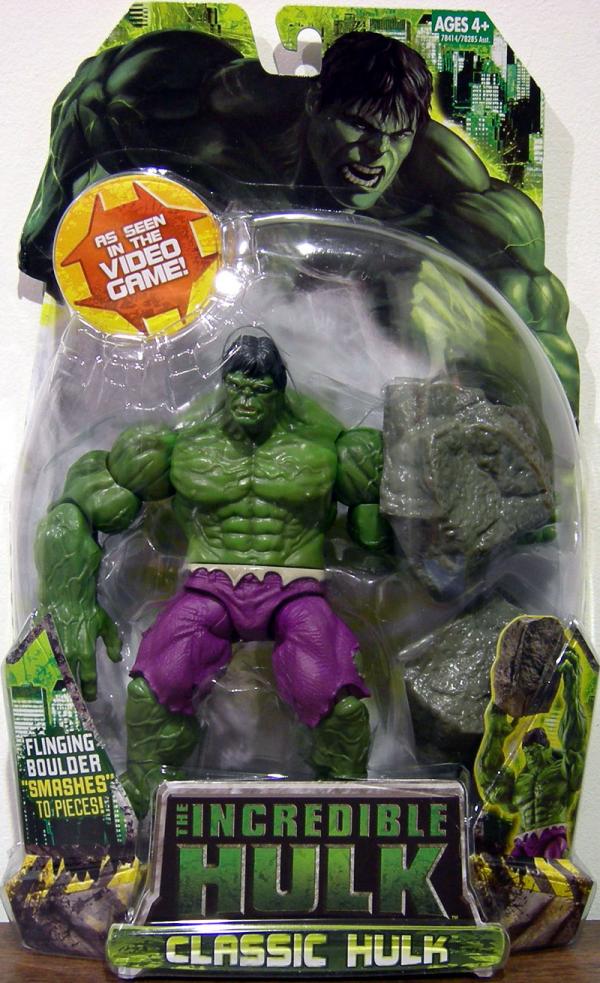 Classic Hulk (as seen in the video game)
(1)
All the Hulk wants is to be left alone. Wandering through the desert, pursued constantly by the forces of General "Thunderbolt" Ross, he hides when he can. Unfortunately, the Army's trackers are just too good; they always find and corner him. When that happens, all the firepower the army can bring to bear means nothing against the power of the Hulk!
Get ready for a "smashing" good time with this articulated action figure, based on the character from the video game! With boulder-tossing arm action, this detailed figure sends boulder accessories flying through the air – just pull his arms back and release!
6" tall figure comes with two boulder accessories that "smash" to pieces!
653569329503
Featured positive reviews:
Hulk Figure
05/15/2014
I am very pleased with both the product and service we received. There was a mistake with the delivery of our action figure, however when I called in it was taken care of very quickly and the customer care service was great. Also, I actually got to speak to a REAL person when I called in ( which was awesome ).