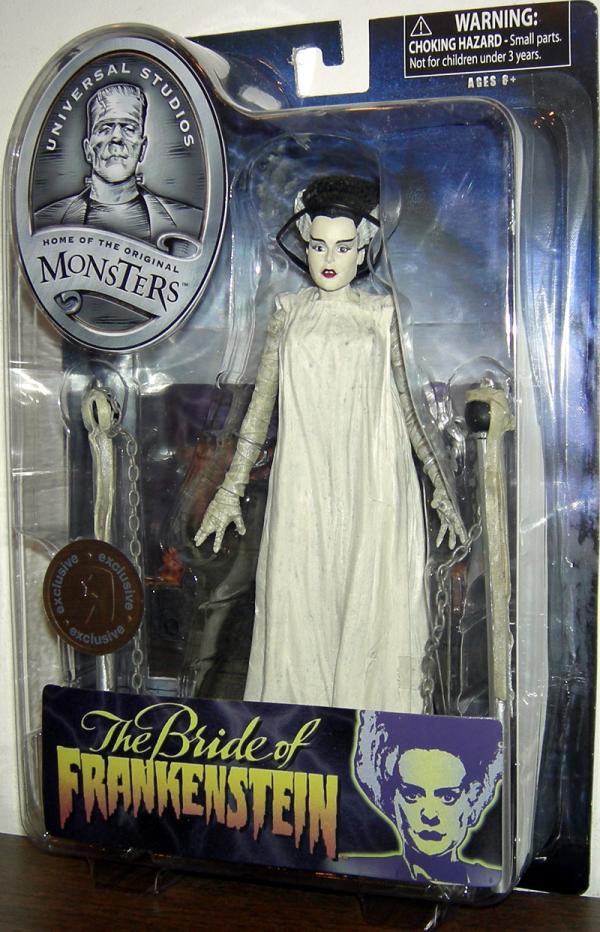 The Bride of Frankenstein (Toys R Us Exclusive)

Picking up where "Frankenstein" left off, the 1935 sequel showed the monster's desire to be accepted, and his creator's attempt to provide him with a mate. But just because she was created through science, like he was, doesn't mean that she will be his willing Bride.
7.75" tall Bride of Frankenstein includes display base.
$

99.99
$249.99
You Save $150.00
in stock
699788810224