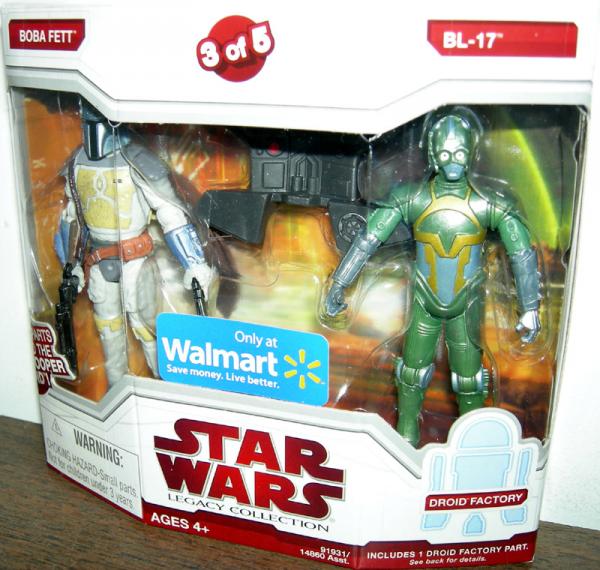 Boba Fett & BL-17 (3 of 5)

In the animated television series Star Wars: Droids - The Adventures of R2-D2 and C-3PO, Boba Fett acquires BL-17, a Battle legionnaire battle droid created to serve Mandalorian Protectors during the Clone Wars. The bounty hunter uses the droid on espionage missions while hunting fugitives.
Includes part to build the Dark Trooper Phase III droid. Each are 3.75" scale.
653569393924