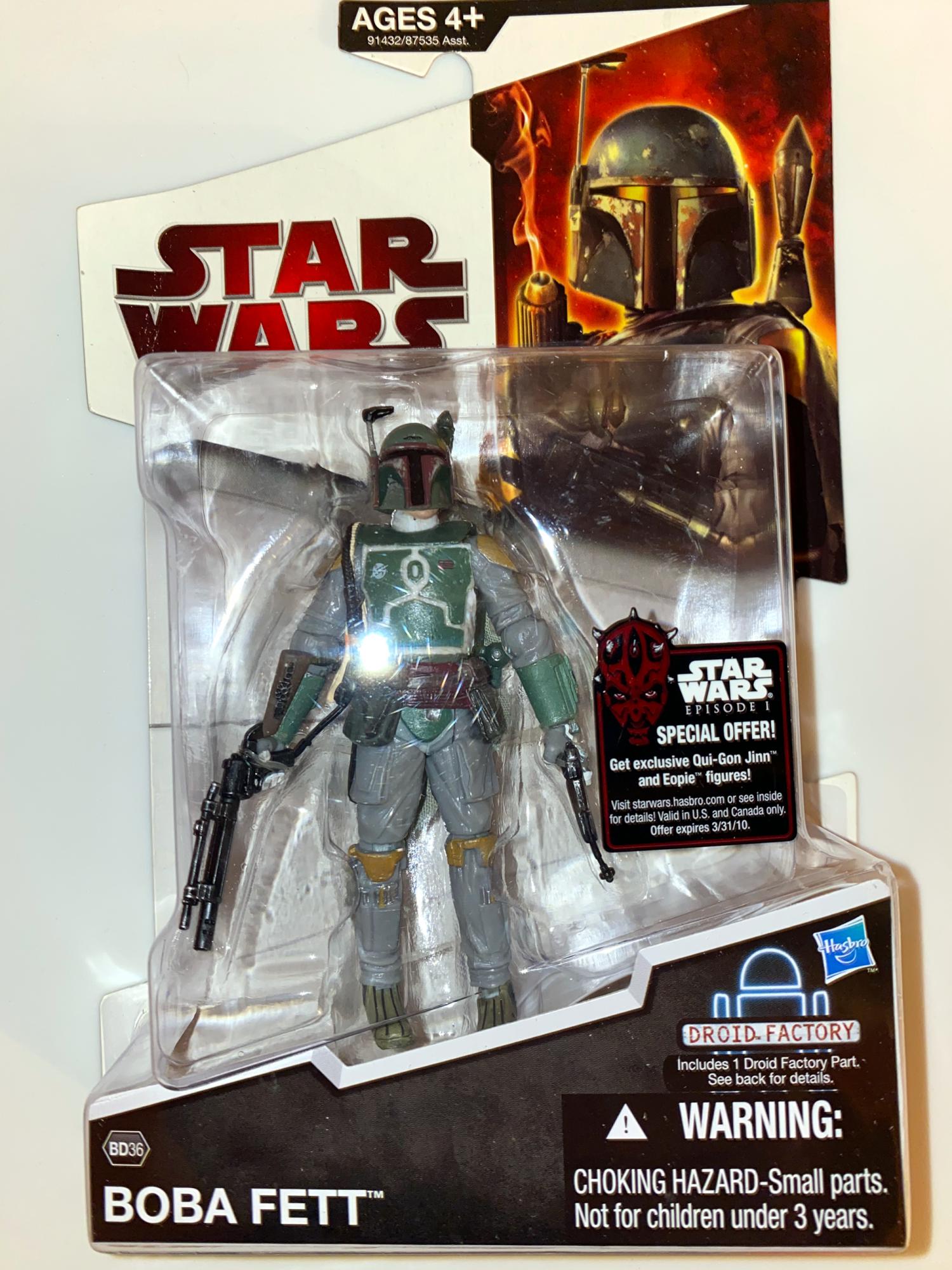 Boba Fett (BD36)

Boba Fett is a merciless bounty hunter whose distinctive armor contains countless weapons and devices. Son of notorious bounty hunter Jango Fett, Boba tracks and eventually captures Han Solo.
Prepare for out-of-this-world excitement with this detailed and articulated Boba Fett figure. Armed with his blaster accessory, your determined warrior is ready to fight through even the toughest battles you set up for him! This awesome action figure even comes with one Droid Factory part. Collect all of the figures (each sold separately) and their included Droid Factory parts to build your very own R3-A2 figure!
3.75" scale figure comes with a blaster accessory and includes one Droid Factory part.
PLEASE NOTE THAT CARD SHOWS SOME WEAR, AS SHOWN IN PHOTO.
$

44.99
$59.99
You Save $15.00
in stock
653569430155