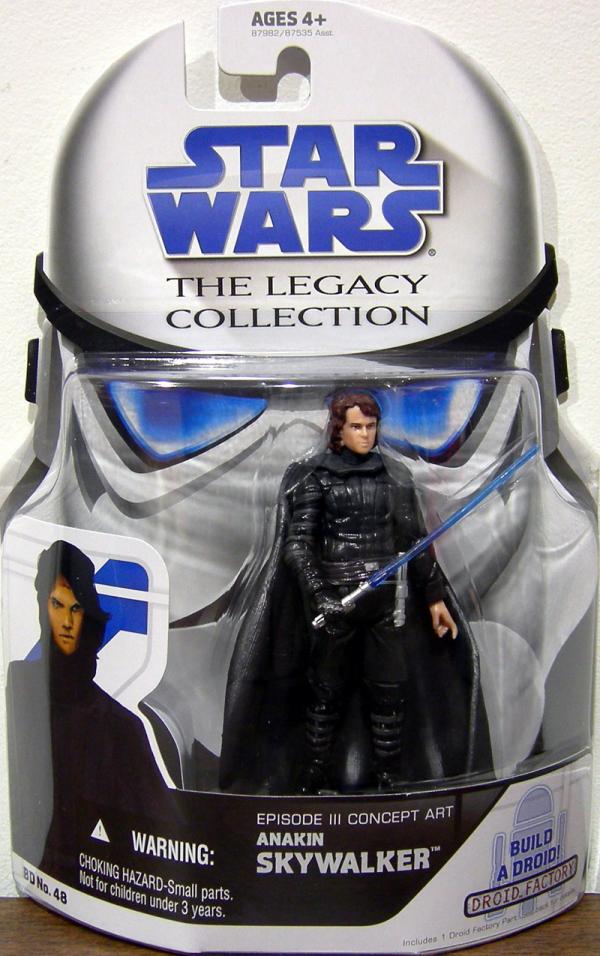 Anakin Skywalker (Episode III Concept Art, Legacy Collection, BD 48)

In this concept art by Sang Jun Lee, Anakin wears the "dark Jedi" apparel that outwardly reflects his inner conversion to the dark side of the Force. The outfit was designed to echo the clothing worn by his son Luke during the climactic battle with Emperor Palpatine.
Team up with the universal warrior and head into a galactic battle – right from the comfort of your living room! Use this detailed Anakin Skywalker figure to recreate some of your favorite Star Wars scenes. Collect other specially marked Legacy Collection figures (each sold separately) for more Droid Factory parts! Then build your very own custom droid figure!
3.75" tall figure comes with weapon accessory and 1 Droid Factory part.
653569382140