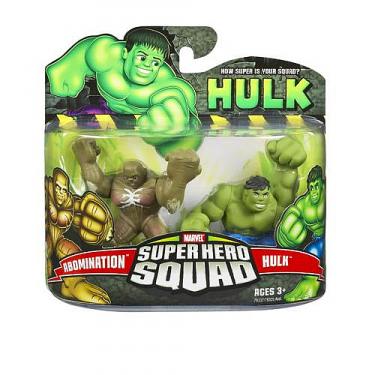 Abomination vs Hulk (Super Hero Squad)

The Incredible Hulk teams up with the mightiest Marvel Super Heroes to battle the villains and save the day. Build your team and join in the battle with the Marvel Super Hero Squad.
Two pack of chunky, stylized figures includes Abomination and Hulk figures. Pose both figures with their bulging muscles overhead!