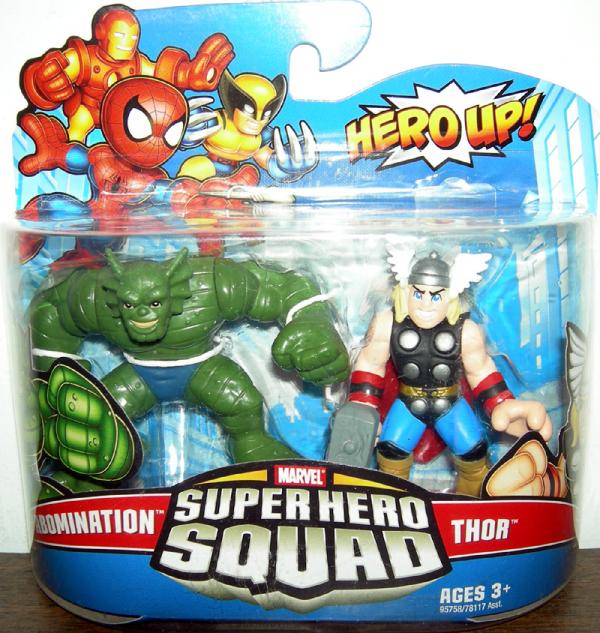 Abomination and Thor (Super Hero Squad)

Thor: Ancient god with the power of thunder!
Abomination: Super-powerful mutated monster!
Spring into action with this two-pack of collectible, stylized characters! Your muscle-bound villain Abomination figure and your mighty Thor figure are just waiting for your help to fight it out. Join the battle with the Marvel Super Hero Squad and see where your adventures take you!
653569461562