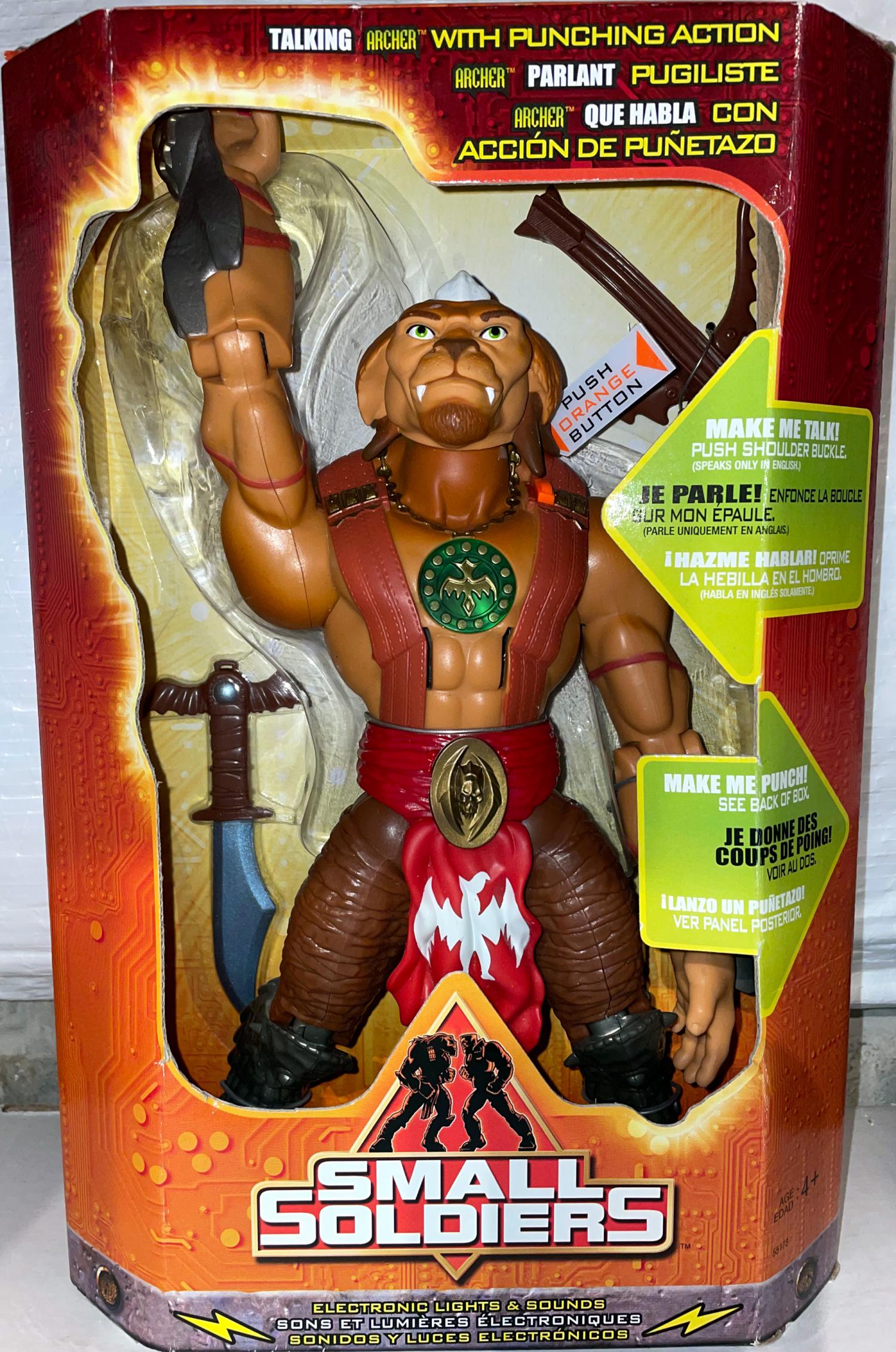 12" Archer (talking)

PLEASE NOTE THAT YOU WILL RECEIVE THE SAME ITEM PICTURED.
THIS IS AN INTERNATIONAL BOXED VERSION BUT STILL SPEAKS IN ENGLISH.
He's big, he's mighty, he's loaded with battle cries, sounds and powerful punches...he is awesome!
"I am Archer, leader of the Gorgonites!"
So cries the brave and mighty Archer as he rushes into battle against the warmongering Commando Elite. He shouts orders to his fellow warriors: "Defend Gorgonite Castle!" Then emits a fearsome attack growl, unleashing a hurricane of powerful punches that crack like thunder. Hear his fighting sword sing as he clears out evil Commando Elite soldiers. Archer will triumph!
$

349.99
$399.99
You Save $50.00
in stock
076281551784