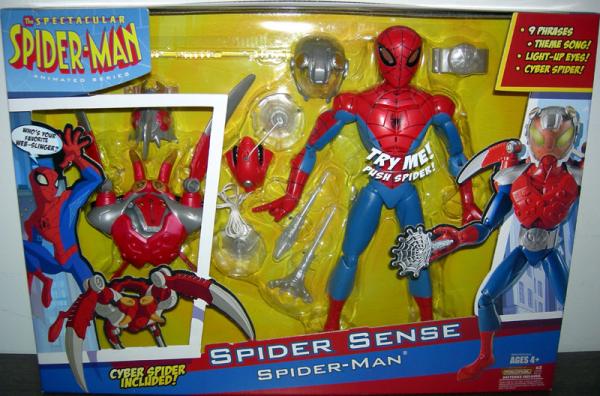 12" Spider Sense Spider-Man (Spectacular Animated Series)

New, more dangerous villains pop up all the time in the city. The only option the Spectacular Spider-Man has is to Spider-Charge his crime fighting gear. A super tech Robot Spider built by Spidey himself turns into battle armor that powers up his amazing abilities. Battle blades fight off bad guys, while a web-climbing pack keeps his hands free to pummel the villains.
Features 9 phrases & theme song, light-up eyes, cyber spider that converts into armor, and 2 launching web missiles.
653569427292