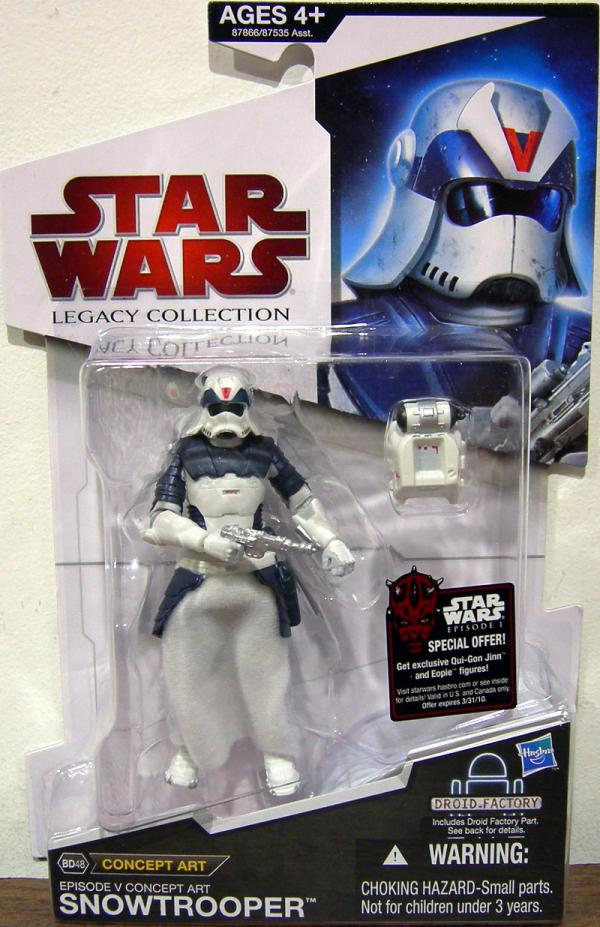 Episode V Concept Art Snowtrooper (BD48)

In this concept art by Joe Johnson, the Imperial snowtrooper wears armor with features that are reminiscent of armor historically worn by samurai warriors. The gear has stylized elegance while still protecting the trooper from blaster fire and extreme cold.
Includes a part to build HK-50.