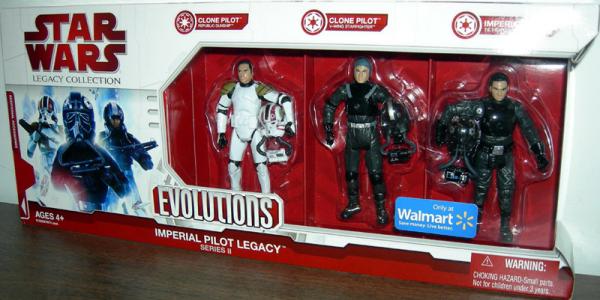 Imperial Pilot Legacy 3-Pack (series II)

Imperial pilots emerge from secrecy as valorous warriors in the waning days of the Republic, then devolve into rughless enforcers as an evil Empire is born. Clone pilots fly Republic gunships during the Battle of Geonosis. In the final days of the Clone Wars, clone pilots in V-wings battle the enemies of first the Republic, then the Galactic Empire. Imperial pilots rise from the ashes of the Republic to defend the new Empire and enforce the Emperor's orders.
Includes Clone Pilot (Republic Gunship), Clone Pilot (V-wing Starfighter) and Imperial Pilot (TIE Fighter).
Also includes several additional accessories.