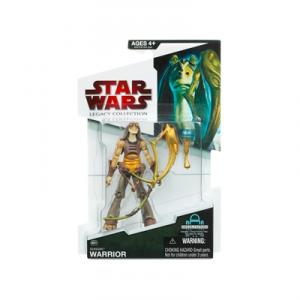 Gungan Warrior (BD07)

Gungan warriors emerge through the misty swamps to the battlefield where they'll take on the Trade Federation's droid army. A Gungan blows a battle horn to signal the solemn beginning of this crucial fight to free the planet.
With battle horn accessory clutched in hand, this warrior action figure makes a great addition to your collection – for play or display! Relive the intense fight between the Gungans and the Trade Federation's droid army with this distinctive warrior figure.
Includes battle horn accessory and one part to build the L8-L9 droid figure. Collect all the parts to build your own custom droid creation!