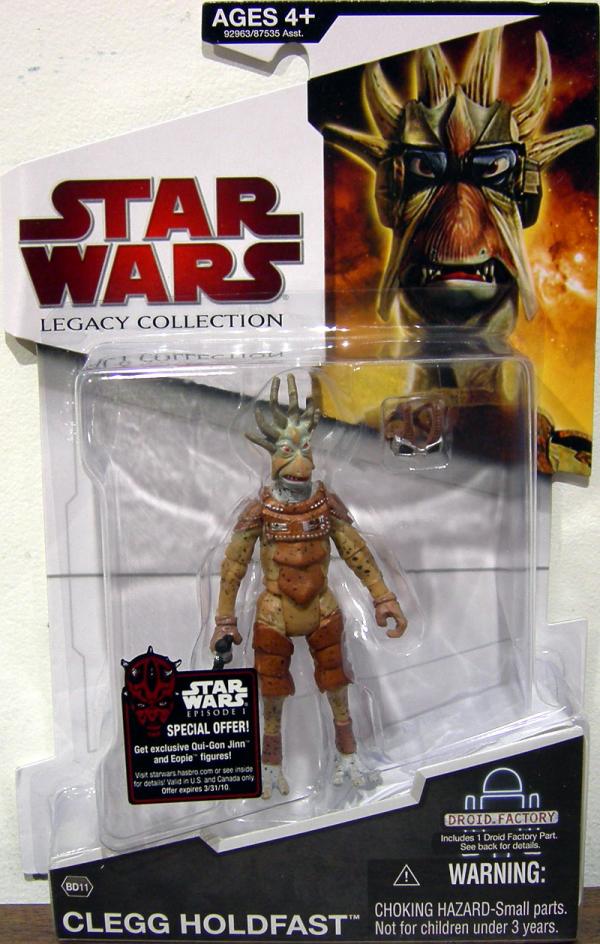 Clegg Holdfast (BD11)

Clegg Holdfast is one of the Podracers in the Boonta Eve Classic. Clegg is a journalist for the Podracing Quarterly and enters the races to better cover his stories. His engines are destroyed during the race and he crashes in the desert.
Includes a leg to build L8-L9.