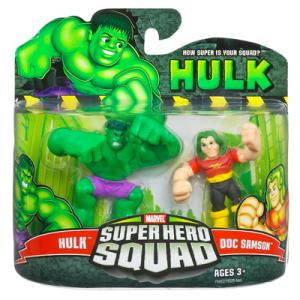 Hulk & Doc Samson (Super Hero Squad)

The Incredible Hulk teams up with the mightiest Marvel Super Heroes to battle the villains and save the day. Build your team and join in the battle with the Marvel Super Hero Squad!
Mini but mighty, this two-pack of figures includes the Hulk figure with his gritted-tooth grin and Doc Samson figure, showing off his flexed muscles!